Testimonials
Felice & the Team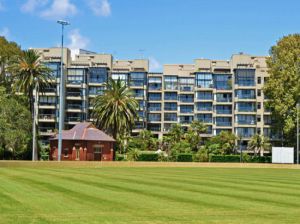 Felice Cotroneo Director
"Excellent professional attentive proactive service on leasing. Leasing specialists in the inner east.'
T Mak
Pleasure to deal with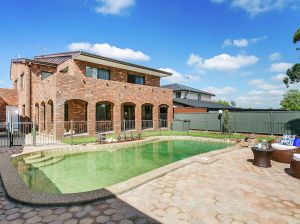 Felice Cotroneo Director
Felice was an absolute pleasure to deal with from the moment we met. He had fantastic knowledge of the area and he got the price we were after for our home. At all times he kept us up to date throughout the entire auction campaign. He is reliable, honest and will work hard to get you the result you are after. We would have no hesitation recommending Felice and Inner City Property for selling and our rentals. Thank you.
F Romeo
Integrity & Service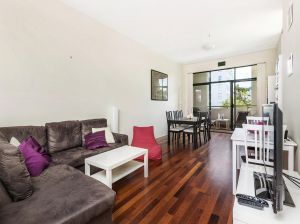 Felice Cotroneo Director
Felice and the Innercity team have been both property agent and sale agent for our Surry Hills apartment. In the last 18 months we have always felt confident and comfortable we were in safe hands. Felice has always been straight, honest, transparent, communicative and a delight to work with. I can honestly say these guys are the best real estate agents and property managers i have ever dealt with and whole heartedly recommend them to other property owners looking for representation.
B Nossiter & EBold
East Sydney Property Sale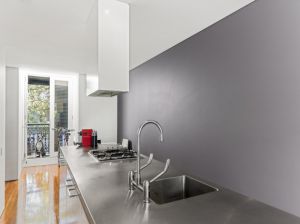 Felice Cotroneo Director
Felice took time to explain the sale process to me and communicated well throughout the entire process. He had excellent knowledge of the inner Sydney market and really went the extra mile to get me a bit more money for my property, even though it made barely any difference to his commission. I highly recommend Felice's services.
A Stuart
High quality, personalised service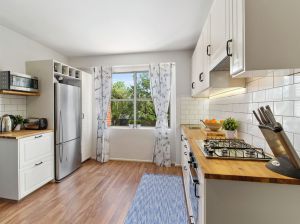 Felice Cotroneo Director
I have never had an agent work as hard for me as Felice did during the recent sale of our apartment. We first met Felice almost 6 years ago when we purchased a property from him and his integrity and personalised service means he will be our agent for life. We have multiple investment properties managed by Felice's team and we couldn't recommend them highly enough. Thank you Felice and team for your persistence, attention to detail and experience allowing us to have peace of mind and trust in our agent!
K Bennett
Felice and team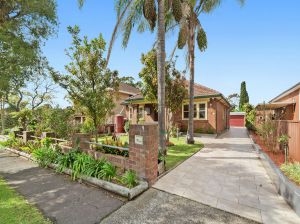 Felice Cotroneo Director
We would like to thank Felice and inner city property team, for the result achieved for our family home. We believe that your commitment and dedication to us as clients has been outstanding.

Your focus on the end result was beyond question and your advise and detailed reporting throughout the process was greatly appreciated.

From the beginning we had confidence we were in the right hands and have absolutely no hesitation in recommending you and your exceptional team to others who value Professionalism, honesty, and integrity. Thank you!

Tom and Katina T 9 Malvern Ave, Roseville
Professional, Trustworthy and Respectful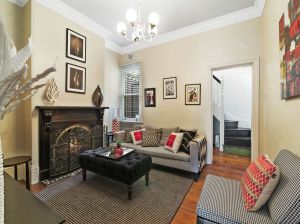 Felice Cotroneo Director
Felice is someone I have come to regard as a special trusted advisor in all matters related to property. Nothing is too much trouble and he always delivers.

The sale of my property was the smoothest I've had - and I've bought and sold properties both in Australia and the USA! He was with me every step of the way and knew the right market strategy to fit my home; with the result that a wonderful family bought it for a great price at auction.

If you want professionalism, deep knowledge of the Sydney property market and the right outcome, then I urge you to engage Felice.

Sharon, Glebe / Forest Lodge
Felice has great commercial acumen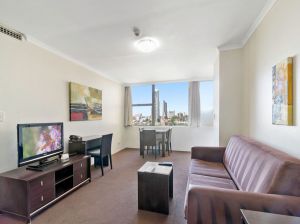 Felice Cotroneo Director
Highly recommended, thanks Felice for continued options evaluation and speedy responses and understanding our needs!


1100/38 College St, Darlinghurst
Mr & Mrs Chan
Inner City Property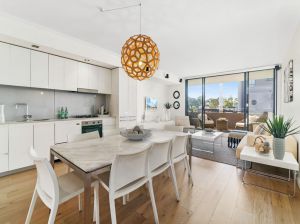 Felice Cotroneo Director
Felice and the team at Innercity Property managed my apartment for many years.

Their professionalism, efficiency and friendliness during the term of my contract was great. Always efficient, willing to provide extra services when required and always ready to manage any issues with tenants, bill payments, contractors and more.

Felice was outstanding with his extensive area knowledge and experience in managing the sale process with multiple potential buyers ensuring the highest price possible for my apartment.

The sale process was quick, efficient and completely managed by Felice and team including the arrangement of stylist to style the apartment. I would recommend the services of Inner City and Felice at any time.

A405/11 Hunter St, Waterloo
A Murray
Very professional and personable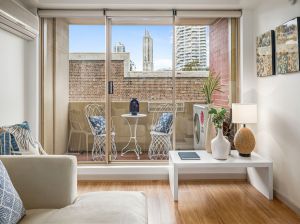 Felice Cotroneo Director
Felice acted as my agent to both rent my apartment and then oversee the auction and sale of the place.

Felice was very knowledgable about the local area and all his predictions of sale price and market interest were highly accurate. Felice has gone above and beyond what I would expect from an agent and made the experience stress and hassle free.

I would strongly recommend him to anyone looking for assistance in the Eastern Sydney market.

21/118 Crown St, Darlinghurst
D Ledwich
Above and beyond - top agent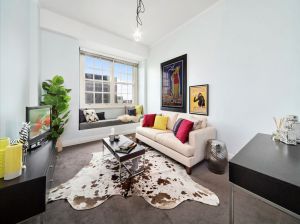 Felice Cotroneo Director
Felice was a real pleasure to deal with. I have had a relationship with him for several years, first as my rental agent then as my sales agent. He has always been transparent and had the best intentions for me. During the rental period, I have explored with him several times on the best time to sell and he has always given me the best advice on whether it was a good time or not. When we did end up selling, it was not only the right time, but also, we got the highest sold price for the building. Ever! During the sale, he went above and beyond by running around to get signatories from the board of directors for the approval of the transfer of shares (my property is company titled). Thank you Felice! Would love to work with you again.

18/136 Darlinghurst Rd, Darlinghurst
Jonathan Chan
Very grateful for all your help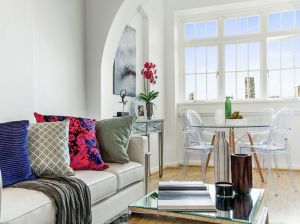 Felice Cotroneo Director
Thank you Felice for looking after my little apartment for all those years. It was a wonderful result at auction and I couldn't be more pleased. I wish you all the success for your business. You certainly work for it and deserve it, kind regards Deborah
Deborah Silva
Great agent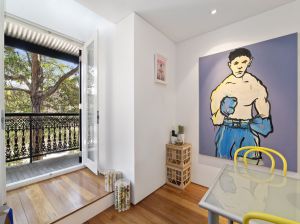 Felice Cotroneo Director
Felice is a brilliant agent, keeping in touch with me constantly during the sale process - and even offering to drive a few hours outside of Sydney to pick up a contract. His knowledge of the market, enthusiasm and negotiating skills are second to none.
Tim Duggan
sold!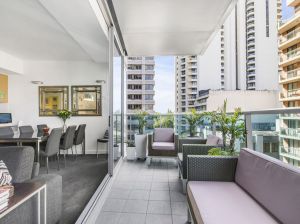 Felice Cotroneo Director
thanks Felice, for your help marketing and negotiating my sale, with a higher than expected result. I will be using your services again for my next property Thanks Cheryl, Sydney
Cheryl, Sydney
Dealing with Felice Cotroneo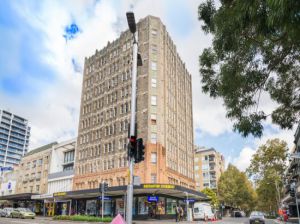 Felice Cotroneo Director
Felice made the sale of our invest property very straight forward and easy, he kept up informed and up to date during the sales process. I found him very honest and easy to work with.
Mary
Very Happy :)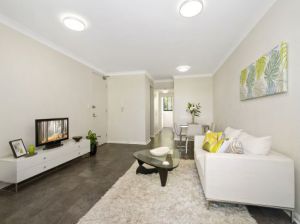 Felice Cotroneo Director
Felice and his excellent team at Inner City has been the managing agent on our apartment in Chippendale for over 10 years, he also manages other properties for me. When we decided to sell this one, we naturally went to Felice to discuss it. We were very happy with the service he provided us and with the sale price we received. I have no hesitation in recommending Felice and his team at Inner City for sale or rental management services. Jo
Property Bloom
Working with Deadlines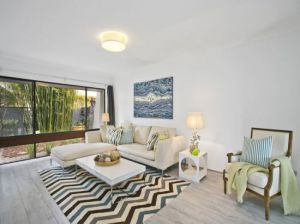 Felice Cotroneo Director
Felice and his team helped us sell our townhouse in Gladesville late last year. As I live overseas, everything had to be done in a rush whilst I arrived for a brief period. Felice's understanding of the market, the constraints and the temperament of the client-base gave us peace of mind. The townhouse was transformed, using his contacts and trades. We would definitely recommend Felice and his team to others, and would use him again if we ever return.
George V
706/389 Bourke St, Darlinghurst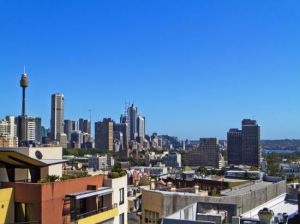 Felice Cotroneo Director
To Whom It May Concern

We owned a property in Darlinghurst for the past 10 years and this property was managed by Felice Cotroneo at Innercity Property Agents

We found Felice to be very professional in his running of this business. Felice was always polite, friendly and most importantly a good communicator - he kept us up to date in all aspects of owning a rental property and showed his vast experience when the property was sold earlier this year.

We would recommend Felice and Innercity Property Agents to all who wish to venture into the real estate market in Sydney City.

Yours truly
Karen and Bob Hitchens

Bulli, NSW


102/11 Lewis Ave,Rhodes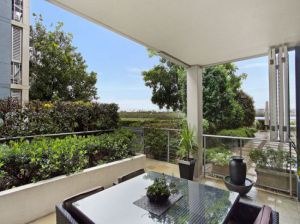 Felice Cotroneo Director
We purchased a property from Felice and were so impressed (as a buyer) with the way he dealt with the process we immediately offered Felice our property to sell.

We did so because we wanted our prospective buyers to be treated with honesty, transparency and respect .... and through personal experience we knew Felice could deliver that.

But we also wanted the best result possible with our sale. We wanted it's full value to be realised.

Felice achieved that also.

We believe Felice is is simply one of those rare agents. A true real estate professional.

Steve and Margaret Maconachie
Very happy buyers and sellers

503/1 Layton St, Camperdown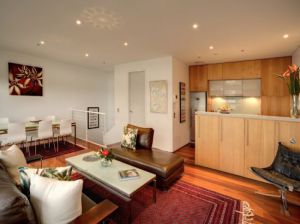 Felice Cotroneo Director
Felice from Innercity has been my rental Real Estate agent for over 10 years. He always negotiated high rental rates, selected good tenants and managed the property well.

When I decided to sell the property Felice was the only agent I considered using. We had a successful sale within one month of going to market. I highly recommend Felice and his team at Innercity Property Agents.

Tim West
39/5-5a Knox St, Chippendale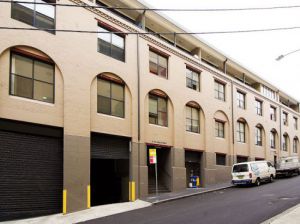 Felice Cotroneo Director
Felice,

We were delighted with the recent sale of our property in Chippendale and wanted to formally thank you for a job well done. The result was beyond our (well researched) expectations and all by word of mouth, which is quite exceptional. We would also like to thank you for having looked after us for about 8 years with the management of the property. Nothing was too hard and there was always a solution for the inevitable tenant issues that arise in managing a property over time. In the end it has been a great asset for us thanks to your expert management and sales ability.

We have been well looked after and I would be happy to recommend you and the team to prospective owners and sellers. Please feel free to have any prospective owners contact me should they wish to hear it from the horse's mouth.

Looking forward to working with you again in the future.

All the best,

Robert Love
________________________________________

Robert Love
Thanks for the last 16 years of fantastic leasing service and then, a record sale price for my unit !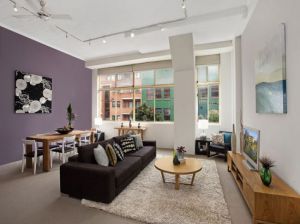 Felice Cotroneo Director
Felice,
Just had to drop you a note to say thanks again for outstanding service and results that Inner City has delivered to me over the years.

You started leasing my unit even before you started Inner City! Right from the get go you did a great job. Over the last 16 years the unit has only had 5 tenants and the unit has always been superbly looked after and all your back office just works like a dream.

It's always a hard decision to sell something that is special to you. The unit was my first bachelor pad and it has so many great memories for my wife and I. You and your team at Inner City did an excellent job in preparing it for sale (thanks for the great advice about display furniture) and delivered an exceptional outcome for us.

I can't recommend you, your staff and the support team around you highly enough and I am sure that with a business such as yours you'll enjoy many more successful years ahead.

Kind Regards & Thanks
Phil Jostsons
16/150 Forbes St, Woolloomooloo



Phil Jostsons
I recently engaged Innercity Property Agents to sell my house in Surry Hills and could not have been happier with the result.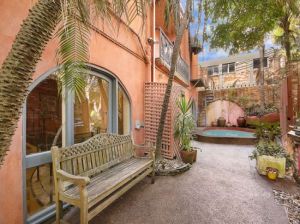 Felice Cotroneo Director

Mr. Felice Cotroneo
Innercity Property Agents
2/301 Liverpool Street
Darlinghurst NSW 2010

12/19/2011

To Whom It May Concern

I recently engaged Innercity Property Agents to sell my house in Surry Hills and could not have been happier with the result.

I had owned and lived in my house for a substantial number of years and the decision to sell was not an easy one. I wanted to ensure that the property agents I used understood my needs, and those of my family, while at the same time ensuring that the marketing strategy implemented was aimed at optimising the virtues of the property together with the surrounding area.

I interviewed several real estate companies before deciding on Innercity Property Agents. I found Felice and his team to be always professional, met all my requirements, were willing to suggest alternative (and in most cases, better) options and successfully marketed and bought the property to a very agreeable sale (meeting expectations for pricing and sales terms).

During the sales process disruptions were minimised, assistance with house presentation was maximised and the finalisation of the sale was smooth - all in all a very non-stressful and successful experience.

In addition to the sale of my personal house I also used them to sell 2 investment properties that I had, again with all the professionalism, enthusiasm and success that was portrayed in the original sale.

I would not hesitate to recommend the Innercity Property Agents team for any property needs that you may have.

Regards

Mr. James Demetriou
32 Chapman St, Surry Hills



Mr. James Demetriou
I am writing to thank you for your professional and supportive help in selling my apartment in Surry Hills, NSW.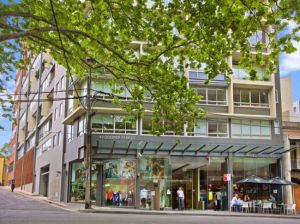 Felice Cotroneo Director

Dear Felice,

I am writing to thank you for your professional and supportive help in selling my apartment in Surry Hills, NSW.

As I live in London, I undertook this process with the expectation that the sale would be fraught with difficulties and issues due to my absence from Australia and the added complexity of the time zone difference. As it turns out, neither became a problem! Both you and your team were informative and supportive and kept me up to date at every step of the process. I also always felt that I was in control of the process as you and your team guided me through this often difficult task.

Again, thank you for your help in making this a painless process!


Yours sincerely,

Ms Sharon Doyle

In July 2010 I employed Innercity Property Agents to sell my property in Surry Hills.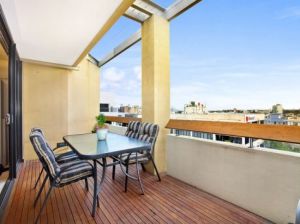 Felice Cotroneo Director
In July 2010 I employed Innercity Property Agents to sell my property in Surry Hills. Upon meeting Anthony Atra and Felice Cotroneo for an appraisal I was immediately impressed with their professionalism. Many other agents tried to push what they thought would be the best strategy (and most profitable for them) however Anthony and Felice asked me what I thought would work and did not push for an auction. This
Immediately aligned with my strategy for selling my home and as a result it sold for well above my expectations from a buyer who saw it at the first inspection. I was kept up to date during the entire selling process and always felt in control of the situation whilst at the same time utilising their experience in the industry.

A photographer was also commissioned by Innercity to photograph my home. This resulted in an absolutely beautiful ad being placed on all major property sites, which ultimately contributed very positively to the outcome of the sale.

I cannot commend highly enough the professionalism and competency of Anthony and Felice as real estate agents. I highly recommend them to anyone and would use them again should I need to in the future.

With Regards
Michael Hughes
716/8 Cooper St, Surry hills

Michael Huges
It was a pleasure to have Felice represent my property rental & further sale of the same property in Sydney.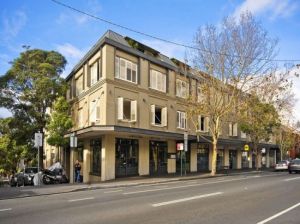 Felice Cotroneo Director
It was a pleasure to have Felice represent my property rental & further sale of the same property in Sydney. Being long distance (I am UK based), this is always a challenge. Felice and his team ensured a seamless process from the very original rental for few years with a change of tenants etc to the final sale which included advertising the property, negotiating on my behalf and working closely with my lawyer with punctual updates and met all deadlines through to the final settlement in a very professional manner. It has been a pleasure to have Felice represent my property and I will highly recommend Felice & Innercirty.
Sanjay

Testimonial - Innercity Property Agents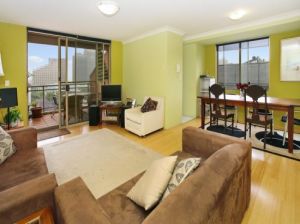 Felice Cotroneo Director
January 21, 2010

Our experience with Felice and his team extends over a number of years and covers several critical steps in the business of dealing with real estate. Anna and I had renovated our two bedroom apartment to the point where each aspect of the design and function had our signature written on them. From the bamboo flooring to the artist executed colour scheme, we took great pride and pleasure in our home. An overseas appointment meant us leaving our precious home in the care of strangers. After selecting Innercity Property Agents as our managing agents, we quickly found that we weren't in the hands of "strangers" at all. Felice took the time to understand what was important to us and ensured that the selection of tenants gave us confidence that our precious home was with someone who cherished it as much as we did. During the course of the rental period, we were kept fully informed of any issues arising with the rental and they were dealt with quickly and effectively. This was particularly important to us as overseas residents. The administration of the financial component of the rent was peerless and all of the staff in the office attended to our needs quickly and successfully.

After being in the US for 3 years and approaching retirement, Anna and I decided to settle in Queensland upon our return. This gave us the opportunity to see Felice really shine in the sales role. He gave us accurate and sound advice on the marketing strategy and pricing. Within a month, he had attracted a strong set of buyers and we fielded offers that were within our expectations. The final offer was actually in excess of what we thought was possible. This is totally due to Felice's efforts. Again, consistency of information flow was the hallmark of how he conducted business.

Anna and I can sincerely recommend Innercity Property Agents for your rental and sales needs. They are..

- Trustworthy
- Honest
- Knowledgeable
- Efficient
- Communicative

We wish Felice and his family and employees well in the future and we would have no hesitation in discussing our experiences to anyone who is in the market for their services.
With best regards

Bill Gissane and Anna Petersen
Houston TX USA

Thank you very much for your fantastic work in renting out my apartment in Darling Point
Felice Cotroneo Director
Hi Felice

Thank you very much for your fantastic work in renting out my apartment in Darling Point. I believe that you are the most efficient and reliable leasing agent I have ever come across and will happily refer you to anyone.

I will be using you for my other properties when their leases are up.

Mia Feasey




Felice and team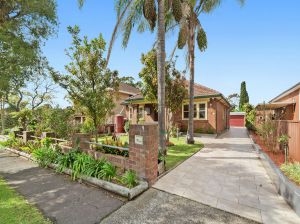 Felice Cotroneo Director
We would like to thank Felice and inner city property team, for the result achieved for our family home. We believe that your commitment and dedication to us as clients has been outstanding.

Your focus on the end result was beyond question and your advise and detailed reporting throughout the process was greatly appreciated.
From the beginning we had confidence we were in the right hands and have absolutely no hesitation in recommending you and your exceptional team to others who value Professionalism, honesty, and integrity. Thank you!

9 Malvern Ave, Roseville
Tom and Katina T